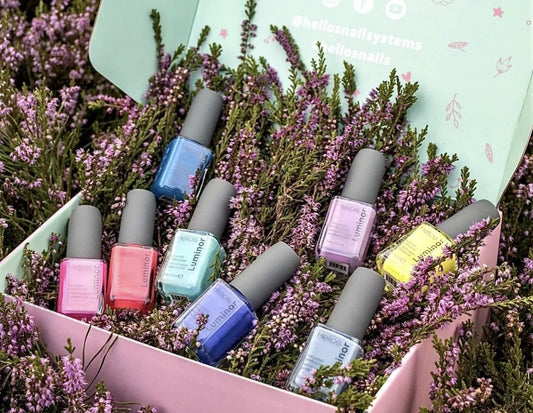 Our Spring Nail Polish Collection features shades that are inspired by the flowers, fruits and skies of spring. Whether you want to go for a soft pastel, a vibrant coral,...
On 0 Comments
Luminor a smart polish system with photo-initiator, that ensures wear time of up to 10 days, perfect coverage, and a gel-like look. Helios' Luminor line offers a Base Coat, 127 highly...
On 0 Comments
Link to Original Article - Click Here  A new professional nail brand based in New York, Helios meets the needs of nail techs and their clients — and does it...
On 0 Comments